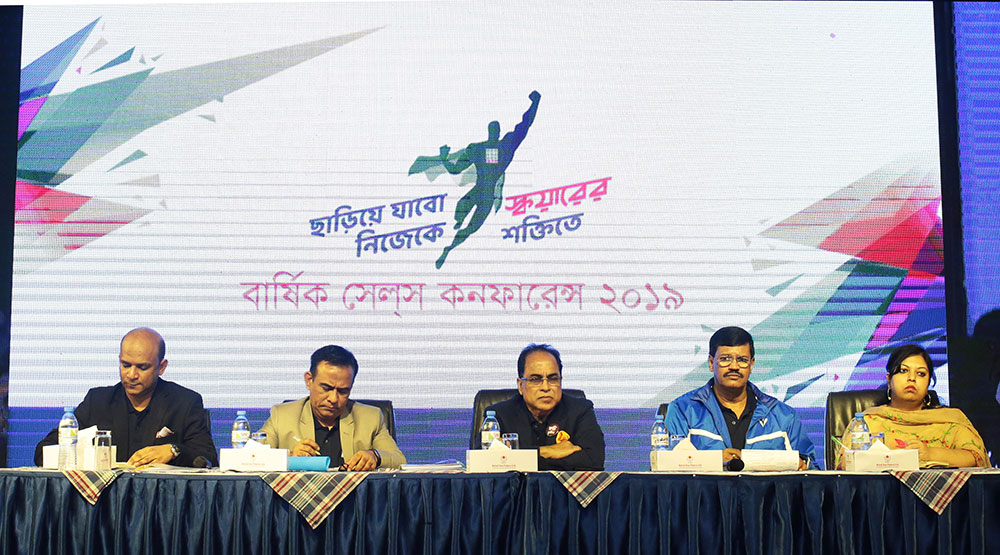 Square Toiletries Limited's Annual Sales Conference- 2019 Takes Place
On February 9th, 2019 Square Toiletries Limited's 'Annual Sales Conference- 2019' was held at the ballroom of Hotel Sea Palace in Cox's Bazar. The conference was inaugurated by the Honorable Managing Director of the company, Mr. Anjan Chowdhury. Company's Director, Accounts & Finance, Mr. Md. Golam Kibria, Head of Operations, Mr. Malik Mohammed Sayeed, Head of Sales and Distribution, Mr. Abu Tayeb Siddique, Head of Marketing, Dr. Jesmin Zaman, Senior Manager, Sales and Distribution, Mr. Syed Abul Kashem and Assistant General Manager, Human Resources, Ms. Monami Haque were present in the conference along with other higher officials.
Keeping various needs of Bangladeshi people in mind, Square Toiletries Limited has been selling products by ensuring their excellent quality. Bearing the wellbeing of consumers and partners in mind, Square Toiletries Limited (STL) has taken the role beyond the business which resulted in numerous activities such as women's education, safe motherhood, cervical cancer, women's rights and other social issues for social development. At the same time, with a toll-free care zone number (08000888000), STL has been giving doctorial advice and psychological counselling to the masses. By registering through this care zone number, more than 5 thousand children have been provided with free operations to rectify cleft lips or palates bringing them to normal life and ensuring their freedom to smile.
At the conference, Mr. Anjan Chowdhury stressed the importance of establishing a better sales and service network for the consumer through proper monitoring in his speech. He specially thanked everyone for retaining consumer satisfaction and contributing in the growth of the company. Future Leader Company's Founder CEO Quazi M. Ahmed gave a motivating speech for the sales representatives of the company in the conference.
Sales Officers, Territory Sales Officers, Area Sales Managers, Regional Sales Manager, Divisional Sales Manager and other officials from all over Bangladesh attended the conference. After the conference, Managing Director Anjan Chowdhury handed over 'Square Super Hero of the Year- 2019' and other winners' awards. The conference came to end with a dinner and a cultural program.