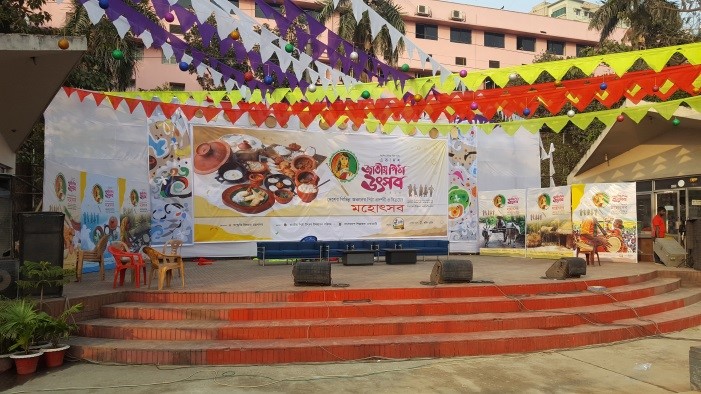 Pitha Utshab at Shilpakala organized by Square Food and Beverage Limited
'Pitha', surely holds a significant place in Bangladeshi culinary culture. This delicacy becomes the center of Bangladeshi dining tables particularly in winter, sweeping an air of festivity at the year-end.  However, the scenario is a little different in cities where the dwellers are always chasing against the clock to pace up with the speed of life in a city; hence it is becoming increasingly difficult for them to prepare pitha, the process being quite strenuous.
To give this bunch of urbanites a chance to relish this sweet treat, Chashi Aromatic Chinigura Rice  product sponsored a "Pitha Utshab" at Shilpakala Academy from 23rd to 31st January. Thousands of foodies gathered to taste the wide array of delectable pithas from the outlets carrying the heritage of different corner of Bangladesh in an attempt to rebuild this culture. The visitors also bought products from a range of Ruchi snacks, Chopstick Noodles & Chashi Chinigura Rice from the branded outlet of Square Food & Beverage Limited (SFBL).