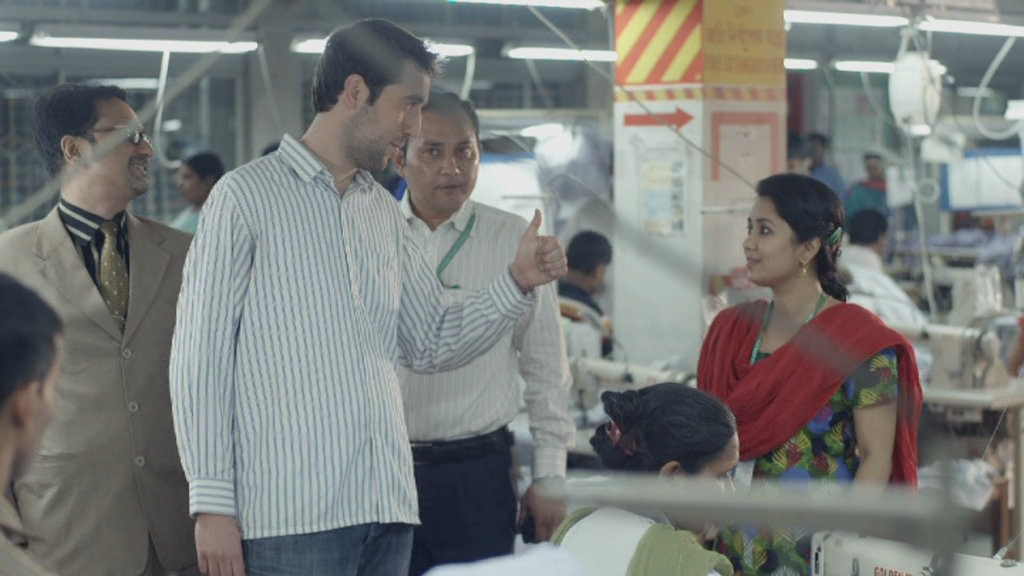 To highlight the stories of the dreams of the new Bangladesh, Square Toiletries has brought a different kind of telefilm sponsored by Femina, "Made in Bangladesh"
The ready-made garments industry (RMG) is one of the directors of the economy of Bangladesh. 4.5 million people are working directly or indirectly as the driving force of the readymade garments industry, 80% of whom are women. Despite different initiatives to raise the quality of the lives of the RMG industry workers, the topic related to the "Reproductory Health" of this massive female workforce has remained out of sight. The main barrier that resulted in this state is unawareness and ignorance. Due to unawareness about "Reproductory Health", female workers are at the risk of cervicitis which can result in them suffering from infertility, enlarged uterus and even cervical cancer.
Results from a survey show that due to the complications related to reproductory health, a female worker cannot go to her workplace for 6 days a month. This results in losses on the part of RMG industry owners since monthly absences can hamper production. Realizing the importance of this situation, Square Toiletries Ltd. and SNV- a Netherlands-based organization took a joint program named "Go Bangladesh" in hand. The program encompasses management of monthly periods in an hygienic manner and spreading awareness about other reproductory health related information and rights for female RMG workers. Free doctors' and psychological consultations along with various care services are being given through the aforementioned program with expert doctors and the free health line number 09612222333.
Not only that, but to ensure the maximum protection of the reproductory health of our working mothers and sisters in the RMG industry, Square Toiletries Ltd. has introduced the most affordable best sanitary pads "Femina". A diffeent kind of telefilm "Made iN Bangladesh" has been created to increase awareness about reproductory health, which you can view on Sunday, 1st May (Labor Day) on 4 different channels. 11:00 PM at night on Maasranga TV, 3:10 PM in the afternoon on ATN Bangla, 12:05 PM in the noon on Bangla Vision and 4:05 PM in the afternoon on Boishakhi TV.