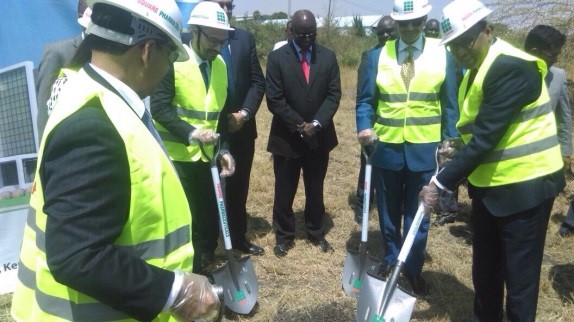 Groundbreaking Ceremony of Square Pharmaceuticals Kenya EPZ LTD. took place in January 2018
On January 8, 2018 (Monday), Square Pharmaceuticals Kenya EPZ Ltd, a 100% subsidiary of Square Pharmaceuticals Ltd, Bangladesh, started the construction work of its state-of-the-art pharmaceutical manufacturing plant through a grand Groundbreaking Ceremony in Nairobi, Kenya. This is a benchmark achievement for the Bangladesh pharmaceutical industry as Square pharmaceuticals Limited will be the 1st Bangladeshi pharmaceutical manufacturer to build its own plant outside Bangladesh.
The Cabinet Secretary of the Ministry of Industry, Trade and Cooperatives – Mr. Adan Mohamed, the High Commissioner of Bangladesh to Kenya Maj. Gen. Abul Kalam Mohammad Humayun Kabir, the Managing Director of Square Pharmaceuticals – Mr. Tapan Chowdhury and the Management Coordinators – Mr. Eric S. Chowdhury & Ms. Anika Chowdhury joined with other dignitaries from Kenya EPZ, World Bank, IFC, Standard Chartered Bank to celebrate the groundbreaking ceremony of "Square Pharmaceuticals Kenya EPZ Ltd".