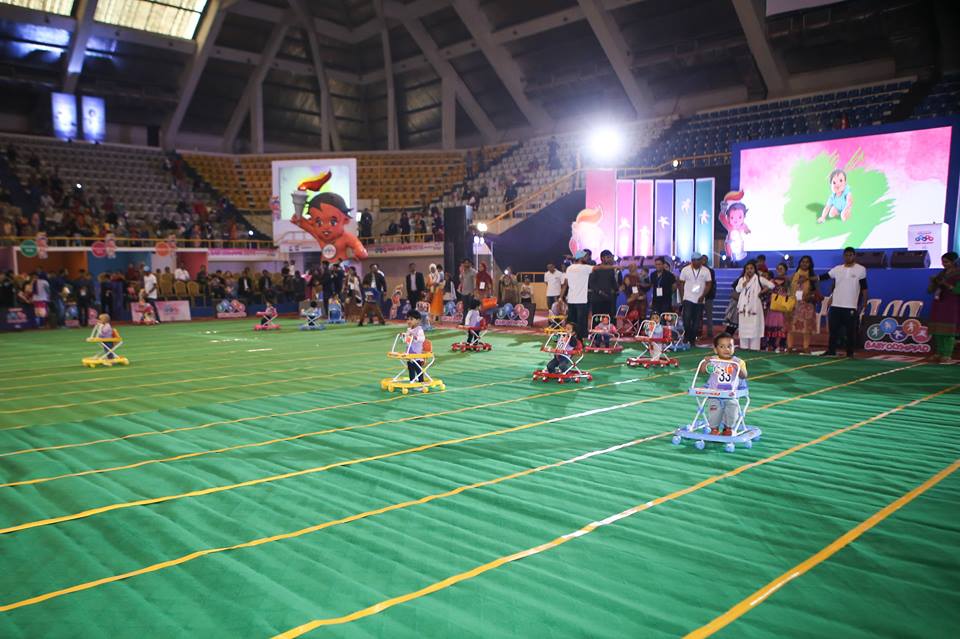 Successful Completion of Supermom Baby Olympiad 2016
On 29 January, For the first time in Bangladesh, Supermom Baby Olympiad 2016 was held in the Mirpur Indoor Stadium. The baby diaper brand Supermom of Square Toiletries Ltd. has arranged this type of event for the little kids aged below 5 for the first time in Bangladesh.
In the present day, many childrens' lives have gotten stuck in the electronic world of tablets and televisions. Square Toieltries Ltd. took this initiative to gift them with a beautiful childhood. The program started on 11th January. Thousands of mothers from across the country uploaded the photos or videos of their children in the Supermom website to express their interest to participate in the event. The participants were chosen from among them.
The main attraction of the Baby Olympiad were various fun events including walker race, crawling tournament, and baby cricket. The winners of this event won gold medals. These were not competitions in the conventional sense. But this celebration was arranged to form friendship, unity and rapport among the children.
Mothers from all of the city came with their children to the Mirpur Indoor Stadium to watch the Olympiad. Many of them said that they never thought of such initiatives, and they expressed joy and excitement at the grandeur of the event.
Worth mentioning, the ceremony was attended by sports start like former member of the Bangladesh national cricket team Habibul Bashar Sumon, member of the Bangladesh national football team, Zahid Hasan Emily,  and Olympic athlete Sumita Rani Das. They handed over the medals to the winners among the little kids.