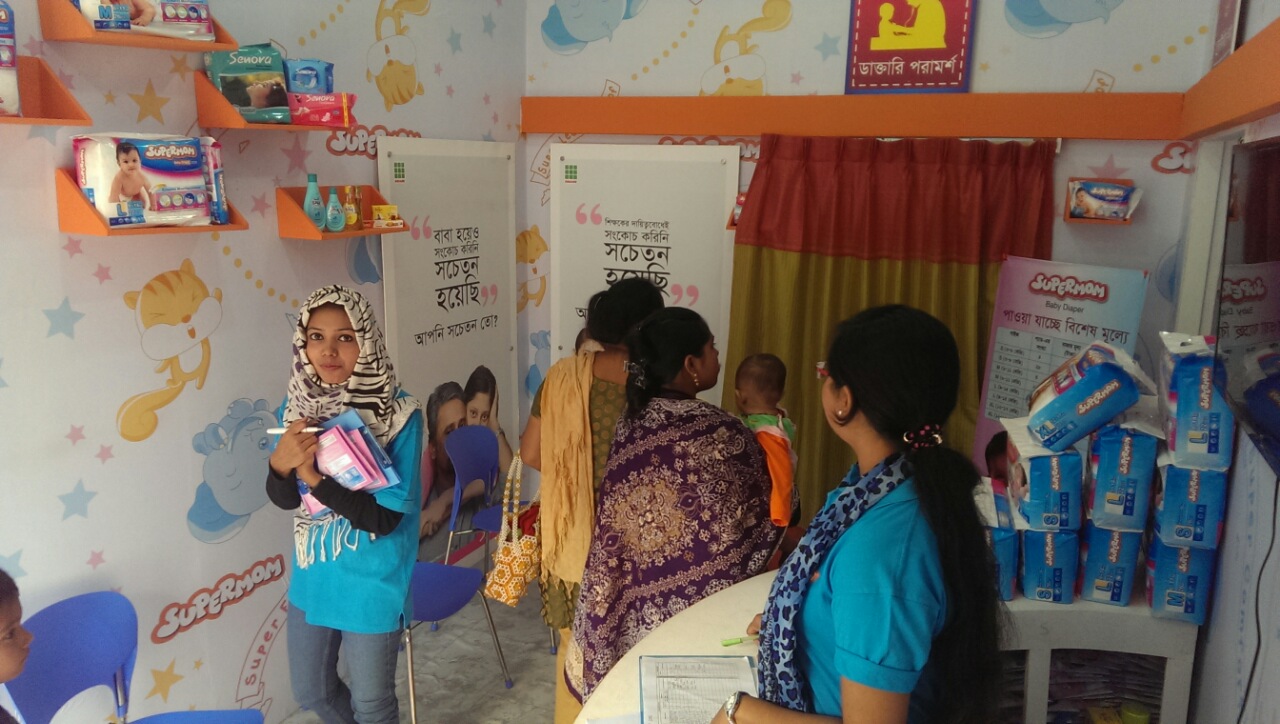 Special Initiative by Supermom in the Dhaka International Trade Fair for Mothers and Babies
The pampers diapers brand "Supermom" of reputed organization Square Toiletries Ltd. has sponsored a special care initiative for mothers and children in the Dhaka International Trade Fair. A special stall has been set up in the Fair for the breastfeeding of babies, changing diapers and receiving free doctors' consultations. The stall is named "Supermom Baby & Mother Care Zone". The stall is located at Mother and Children Center 1 (Besides Stall No. 50).
In the past, the caregivers of babies had to undergo inconveniences as there was no special facility to breastfeed and to change the diapers of newborns and babies. To liberate them from the inconvenience, Square Toiletries and Supermom has arranged for this kind of service for free. This is the second time Square has taken this initiative. Caregivers have highly praised this initiative. Countless mothers and babies are receiving the care at the Supermom Baby Care Zone. Such a parent let us know," This kind of service going underway has freed us from worry about meeting babies' needs. I am hopeful this will result in an increase of numbers of visitors to the fair." The praiseworthy initiative has also drawn wide coverage from news media.
Worth of mentioning is that there are various attractive gifts for anyone arriving at the recent Supermom Baby Care Zone. There are free Supermom diaper samples for babies and Senora sanitary napkin samples for mothers and ladies other ages.
Another topic worth mentioning is: there is no training center for teaching the assured healthcare and rearing of babies in our country. So, 5 years ago, for assisting mothers to cope with the difficult responsibilities of rearing children, Square Toiletries and Meril Baby, with the cooperation of capable professional physicians and experts, took the initiative to start a 24-hour special telephone service and launched the website Supermom. Following the set trend, "Supermom" has launched the maximally absorbent and comfortably fitting "Supermom Baby Diaper" in the market.