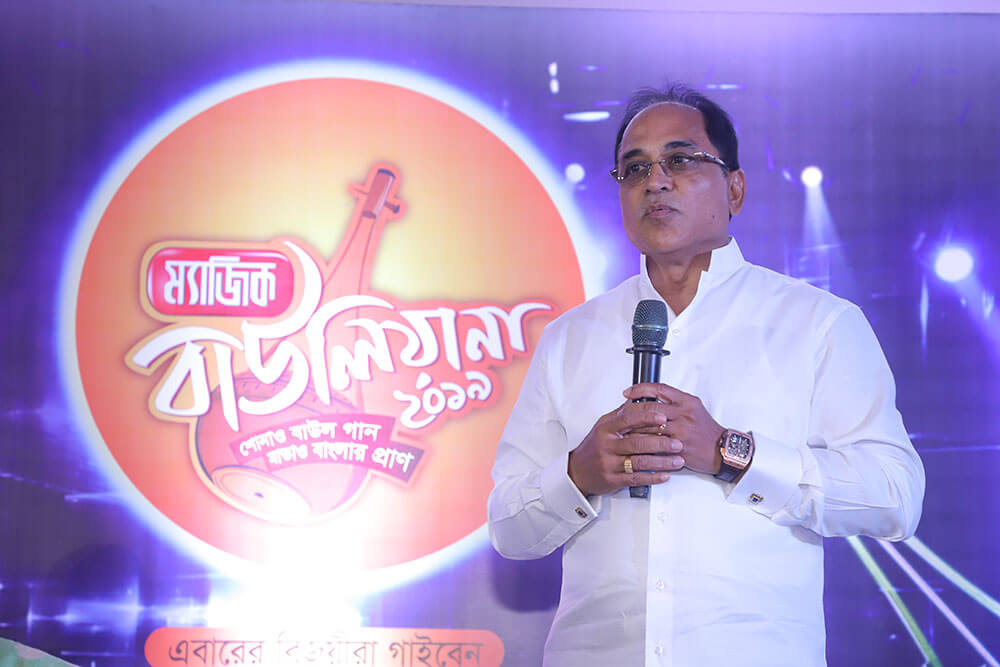 Registration Started for Bangla Folk Song's Reality Talent Show "Magic Bauliana 2019"
To discover new talents of Bangla folk songs, Magic Bauliana 2019 is coming soon on Maasranga Television, initiated by Sun Foundation and sponsored by Square Toiletries Limited. Introducing the new generation to the world of folk songs is the goal of this reality show.
Bangla folk songs are loved by all walks of people. With the other genres of music, folk song is present in our cultural landscape with its uniqueness. To reflect the strength of the rich history and tradition of folk songs to the world, Magic Bauliana is one of the best platforms. The competition is open for all people. Any Bangladeshi citizen can take part in this competition.
To preserve the tradition and culture of folk songs and to archive them properly for the future generations, as well as to give the deserving credits to the artists, Sun Foundation was formed. Sun Foundation has been working on promoting the folk songs since the beginning of its journey.
As a continuation of this effort, as an initiative of Sun Foundation and supported by Square toiletries ltd. Bangladesh's biggest Folk Reality Show Magic Bauliana's third season is announced on 11th September. On this press conference, honorable Chairman of Sun foundation and Managing Director of Maasranga television & Square toiletries ltd Mr. Anjan Chowdhury, Head of operations of Square toiletries ltd Mr. Malik Mohammed Sayeed and other department Heads were present at the event.
The registration process has already started and will go on till 26th September. Magic Bauliana 2019's audition round will take place in seven regions of Bangladesh- Dhaka, Chattogram, Sylhet, Rajshahi, Rangpur, Kushtia and Mymensingh.
With selected artists, we will proceed with the competition. Grooming session will be conducted with these participants. In this season, introductory lessons about performance, use of melody, selecting proper scales, practicing performing in front of the camera, position of the microphone, projecting sound, performing art etc will be provided.
The main competition will be held with these selected artists. Step by step, 3 best artists will be selected who will be the Bauliana winners. To see this incredible event- filled with anticipation, close competition and participation of star artists, keep an eye on Maasranga Television.
Winners will get chance to perform with popular local and international folk artists on the stage of Dhaka International Folk Fest.
Shofi Mondol, Dr, Nashid Kamal and Chandana Majumdar will be the judges of Magic Bauliana competition.
Maasranga Television is the organizer of Magic Bauliana. Its sponsor is Square Toiletries Limited. Creative and Event Partner is Mediacom Limited. Radio Partner is Radio Din Raat and Bishwo Rang is the Wardrobe Partner. Media Partner is Kalerkantha and Online Media Partner is Banglanews24.
To know more and about Magic Bauliana and for registration, visit "Magic Bauliana website (www.magicbauliana.com.bd) and call at toll free number 08000888000.