SEPNIL HAND SANITIZER
Sepnil Instant Hand Sanitizer meets your personal healing and cleansing needs. The convenient form of this product ensures protection on the go. Sepnil Instant Hand Sanitizer ascertains and removes 99.9% germs. It is rinse free and ideal for the family use.

Just pour a few drops in your hand and rub hands together to get Sepnil's trusted protection. Sepnil Instant Hand Sanitizer can be used while you are out on a picnic or shopping at malls or travelling or driving. It also turns out handy after using public utilities or restrooms, taking care of babies, interacting with patients, playing with pets etc.

Carry Sepnil Instant Hand Sanitizer wherever you go and remain protected all the time.

(Ingredients)
70% Ethanol, Carbomer, Glycerin, Polyethylene Glycol, TEA, Aqua and Perfume.

(Direction of Use)
Put a coin sized drop of Sepnil on your palm, spread and hand rub on both sides of hands and fingertips until dry.

Size: 2 ml, 10 ml, 40 ml, 50 ml, 100 ml, 200 ml, 500 ml, 1 liter, 5 liter.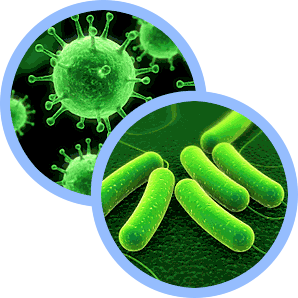 REMOVES GERMS
99.9%