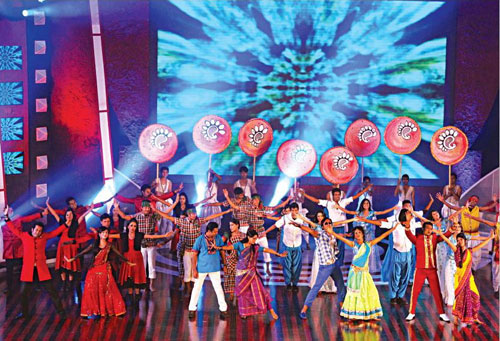 Meril – Prothom Alo Awards: Constellation of Stars
The long awaited Meril Prothom Alo awards ceremony took place at the Bangabandhu Conference centre on 26th April, 12.The event played to a constellation of stars & exceptional personalities. The evening started off with Anisul Haque taking the podium, greeting those present. He was followed by the editor of Prothom alo Matiur Rahman. According to him "These awards strive to acknowledge media personalities & their hard work." In this award giving ceremony The Managing Director of Square Toiletries Limited Mr. Anjan Chowdhury had given a video speech expressing his greetings to the winners.
This time around, the life time achievement award went to renowned artist Mustafa Monowar. Besides this 15 other personalities were handed out awards for various categories. The entire event was hosted by popular actor Chanchal Chowdhury & Tisha & Mossharraf karim. It is to note that this was the 14th installment of Meril – Prothom Alo award. The event also featured music & dance performance along with staging of skits.