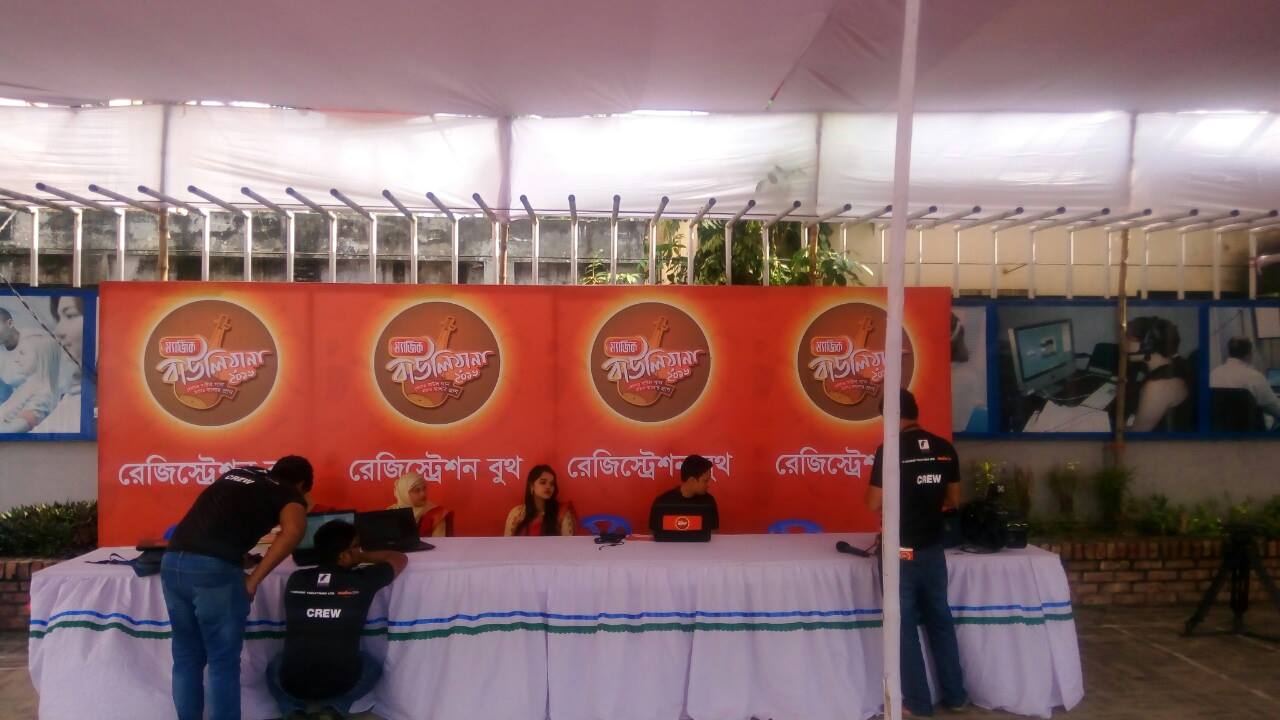 "Magic Bauliana 2016" Rangpur Audition Held
With major enthusiasm and drive, the audition round for the largest folk reality show in Bangladesh "Magic Bauliana 2016" has been held for the Rangpur district. This audition was held in the Rangpur ASD Training Center on Thursday, 8th September. The selection process went on from the morning until the evening. Some competitors received the Magic Card after the initial selection phase from a massive number of competitors. They will participate in the next competitive phase of Magic Bauliana. Those present as judges in the Rangpur Audition were Anima Mukti Gomez, Akramul Islam, Alam Dewan, Nadira Begum, K M Shamrat and Mohammad Sirajuddin.
After Chittagong and Rangpur, the auditions will be held in the Kushtia, Barisal, Sylhet, Faridpur, Mymensingh, Rajshahi and Dhaka districts. Through the auditions, eligible competitors will be selected for participation in the next phase of the competition. The chief judges for Magic Bauliana are Farida Parvin, Indramohan Rajbangshi and Safi Mandal. Mediacom Limited is in charge of the event's management. The radio partner is Radio Din-Raat and the wardrobe partner is Bishwarong.
Worthy of mention, for the purpose of introducing the timeless appeal of Bengali folksongs to the country's young generations, Maasranga Television, with the sponsorship of Square Toiletries Limited, is arranging Magic Bauliana for the second time.