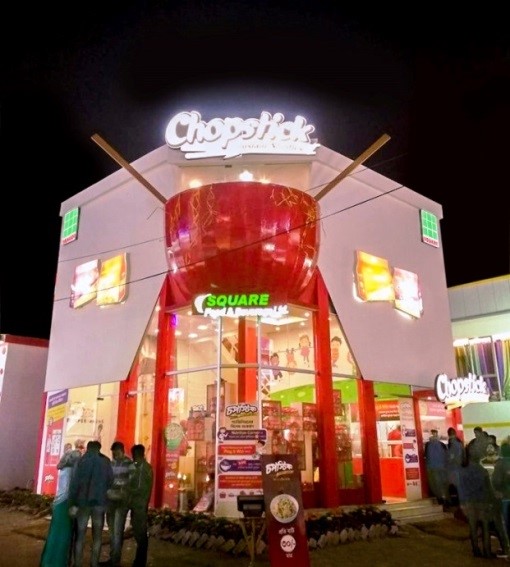 Chopstick Takes DITF 2018 By Storm!
The first & only MSG-free noodles of the country, Chopstick is the pioneer in advocating against the harmful tasting salt added noodles. Set at a mini premier pavilion at DITF, the unique design of the double storied stall attracted hundreds of child visitors with parents. In addition to offering discounted packaged Chopstick Noodles, scratch cards to win attractive gifts and a live kitchen to enjoy the yummy cooked noodles, two nutritionists were present to give valuable health advices to the parents after determining the BMI of their little ones. The real surprise lied on the top floor: a dedicated floor for a game zone where the children could indulge into games & win free noodles.
Chopstick added to the excitement by launching its brand new variant "Deshi Masala" at DITF 2018. The brand ambassador & acclaimed media personality Bipasha Hayat unveiled the pack in presence of Mr. Zakir Ibne Hai, COO of SFBL & Mr. Imtiaz Firoze, Senior Marketing Manager to introduce the new flavor. She also handed over bicycles to the winners of an online children's art competition. It is needless to mention that the stall performed with flying colors, bagging the highest ever sales for SFBL at DITF.