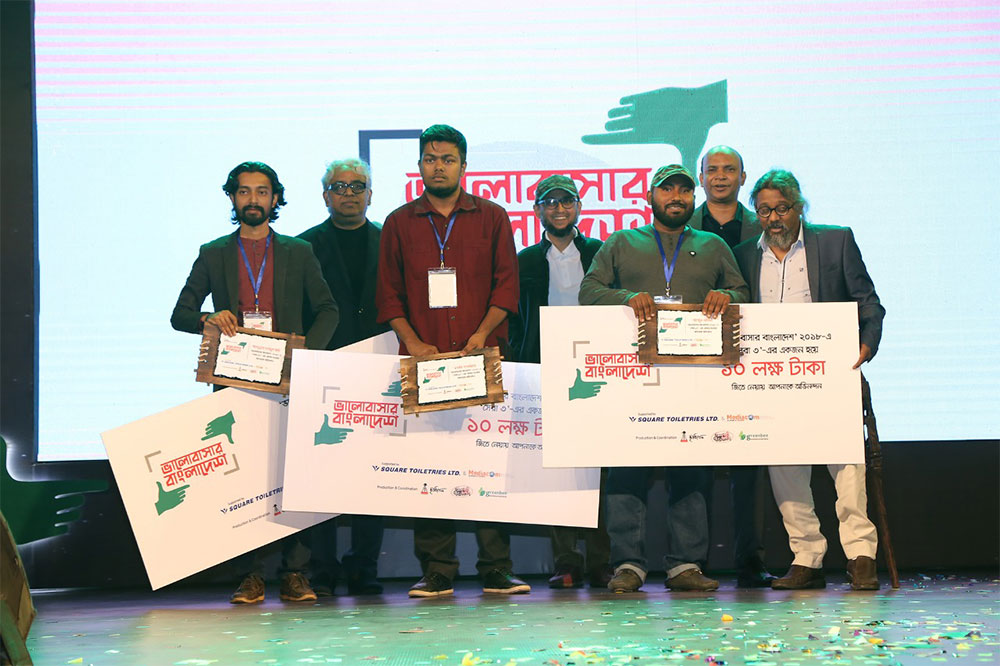 'Bhalobashar Bangladesh' Campaign Ends with a Grand Finale on 8 December
To celebrate 47th Anniversary of Bangladesh's victory, 'Bhalobashar Bangladesh' campaign was organized to show how Bangladesh looks in the eyes of the people. In this competition, the participants made 1 minute videos to reflect how they see Bangladesh.
The main goal of this campaign is to show the Positive Bangladesh from the perspective of Bangladeshi youth that will ultimately reignite people's patriotism. Nowadays a lot of negativity has taken over Bangladesh, especially through social media. If we search something about Bangladesh on Google, nothing good shows up. That's why before celebrating Bangladesh's Independence, the campaign was started to bring out the positivity so that the youth can find positive things online to represent Bangladesh and get motivated to stay positive as well.
The participants have submitted 1 minute videos which have focused on tales of humanity, bravery, exemplary work from any organization, invention of life-changing technology and positive initiatives.
Submission took place from 29 October to 17 November. Audience voted for best 100 videos from 29 November to 6 December. Total 9467 videos were submitted. Best uploaded videos from each day of the first 20 days won 1 iPhone, and 2nd and 3rd best winners got special photographer jacket and gift hamper.
The campaign's Grand Finale took place on 8 December at 5:30 in the evening at Le Méridien's Rooftop Infinity. 100 best video makers were present in that ceremony. Top 10, and afterwards Top 3 winners were selected according to the Jury and the audience vote. Top 3 winners received 1,000,000 Taka each. Rest of the Top 10 won Laptops as prizes. Also, it has been announced that selected 3 videos will be made into 3 films with 'Chabiyal'. The 3 films will broadcasted on 14, 15 and 16 December on Maasranga Television, SA TV, Nagorik TV and Ekushey TV at 8:00pm and the Grand Finale that took place at Le Méridien will be broadcasted on 13 December at 7:30pm on Maasranga Television.
It is mentionable that, as special guests Iqbal Habib, Chief Architect of Hatirjheel project, Dr Jobayer Chisti, Inventor of the convenient way of Pneumonia treatment, Shipra Das, Founder of Ek Takay Ahar Project and Jahanara Alam, former captain of Bangladesh Womens' Cricket Team were attended in this ceremony. Along with many guests, a representative from Google was also present at the ceremony who talked about Google's involvement with the campaign.
With the association of Square Toiletries Ltd. and Mediacom Limited, this campaign's Associate Organizers were Chabiyal, Aamrai Bangladesh and Greenbee Communications.
All 9467 videos made on different subjects can be found on website www.bhalobasharbangladesh.com.YouTube Channel – Bhalobashar Bangladesh and Facebook Page – www.facebook.com/BhalobasharBD.
To know more details, visit www.bhalobasharbangladesh.com or call 08000888000 (toll free).